volunteer your time
Volunteer with Powerful Voices staff or program participants. Do you have a special skill you'd like to offer to girls* of color? Can you cook dinner or provide healthy snacks for one of our program days? Are you a master event planner? Do you just want to get involved and join the Powerful Voices community?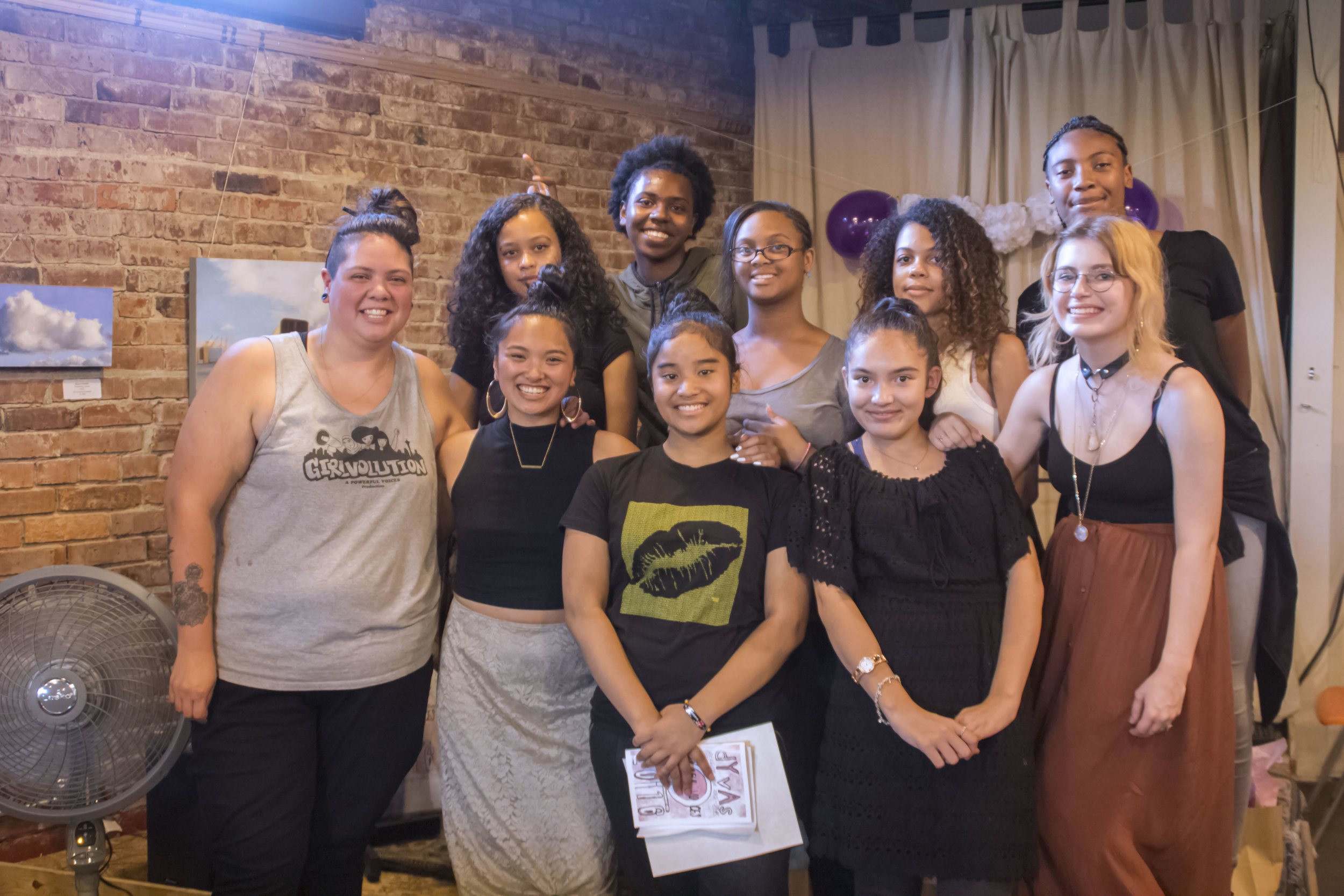 are a core part of the Powerful Voices family. We have so much gratitude to folks who spend their time, skills, and labor with us. Often times, a few extra hands is just what we need in order to create programming that lift up PV girls*.
Do you only have capacity for a short-term commitment? Do you just want to get a taste of what volunteering at Powerful Voices volunteering is like? Check out our one-time opportunities, like making meals for program, offering your skills in workshop or project form, or staffing one of our events, here.
Are you looking to invest a little more time at Powerful Voices? Do you want to do 1:1 work with a rad, young person? Do you have the skills to help us plan some of our biggest events? Learn more about our long-term opportunities, like being an Adult Ally or putting on our Girlvolution Conference on the Girlvolution Crew!